Climate & Resources - regular Alliance level catch-up
Every first Thursday of a month, we meet at 9am on MS Teams to catch up, talk about recent developments and bring in new ideas.
Feel free to join our meetings! No matter which subject you study or whether you are a student or a professor - we are looking forward to you! For joining, just click here.
If you want to join our lab permanently, get all announcements and have access to files, such as agendas & meeting minutes etc., become part of our Climate & Resources MS Team. Please contact Oskari Vesterinen (University of Jyväskylä): oskari.m.vesterinen@jyu.fi
In Progress: Sustainability Survey of the alliance
Subscribe here to get the link for the FORTHEM sustainability survey as soon as it goes online!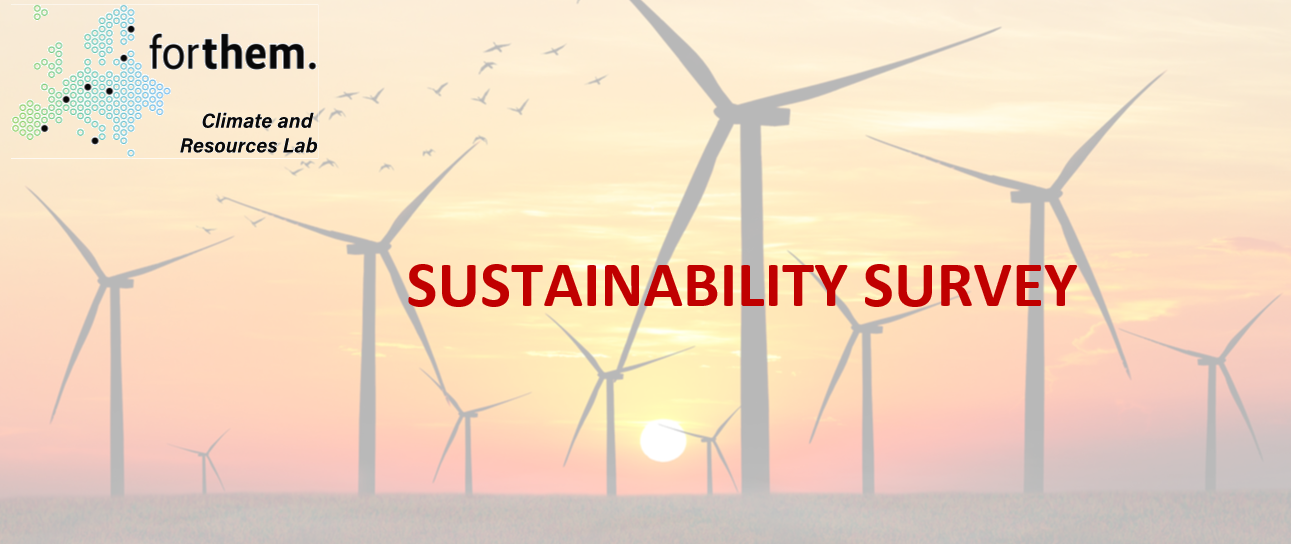 We want to evaluate the effect of having a published policy on real sustainability behaviours, so request support to evaluate those behaviours before, and after the policy is adopted and publicized. Our evaluation will comprise construction and distribution of questionnaires targeting each of the 8 Themes of the policy.
06.09. - 08.09.2021     First in-person meeting with FORTHEM partners
Luckily, the team of University Mainz now finally has the posibility to meet FORTHEM partners from Valencia and Palermo in Spain from 6-8 of September 2021. We are developing a joint field-course in August 2022 for students interested in climate records.
We are really happy to meet in person and be able to have a look on the stunning outcrops this region offers for understanding climate change.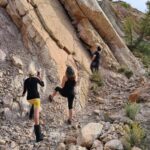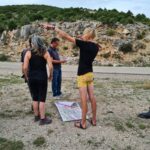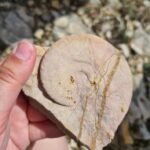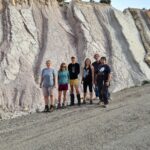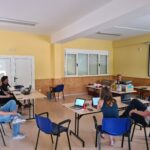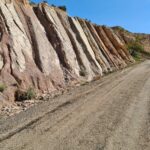 Campus Europa - Der DAAD-Podcast zu den Europäischen Hochschulallianzen
"Campus Europa" ist der Interview-Podcast des DAAD zu Themen rund um die Europäischen Hochschulallianzen. Alle zwei Wochen spricht Gastgeberin Anke Stahl, Bereichsleiterin beim DAAD, mit einem Vertreter bzw. einer Vertreterin eines Netzwerks über den Beitrag der Allianzen zu globalen Herausforderungen und die konkreten Erfahrungen im Netzwerk."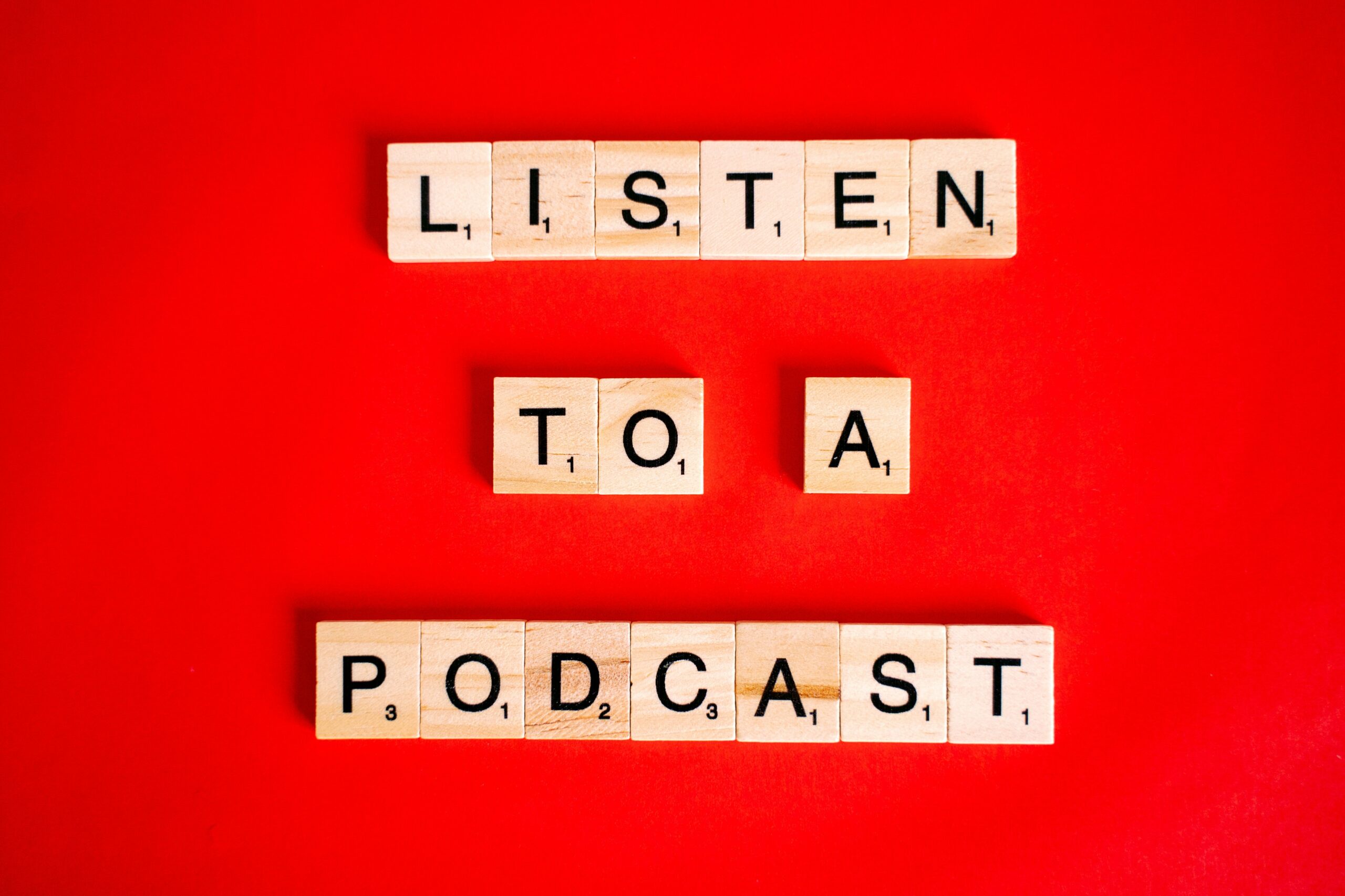 Weitere Infos findet man hier.
08.10.2021     Meet the FORTHEM's Climate & Ressources Lab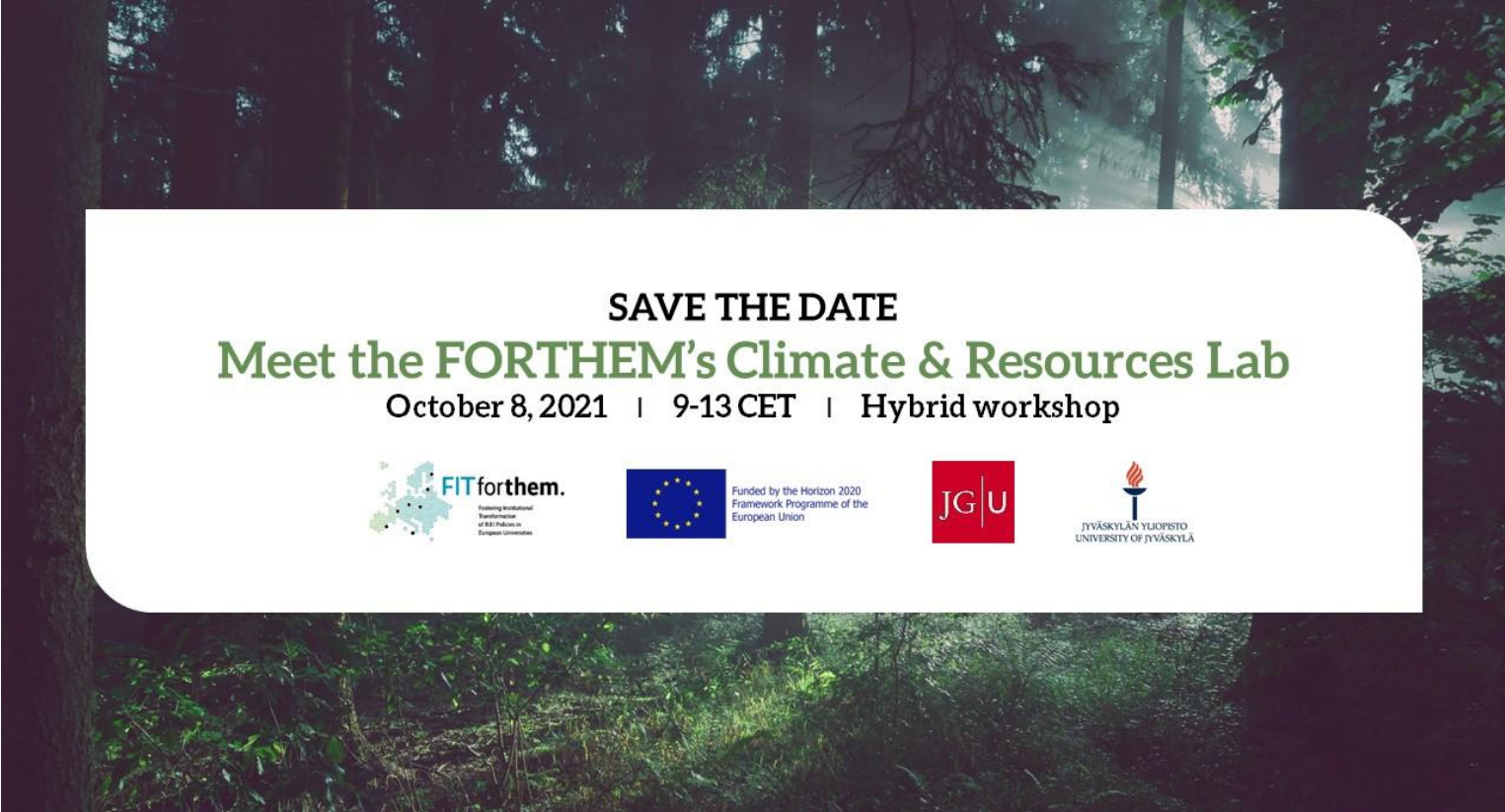 FIT FORTHEM and FORTHEM's Climate & Resources Lab are inviting academics and university
external stakeholders to join our workshop to discuss Climate & Resources related topics.
When? 08.10.2021 9 to 13 CET
Please register here.
For further information have a look at PROGRAM CR Lab Workshop Final.
12.10. - 14.10.2021     DEEPSURF CONFERENCE Towards Solutions for Energy and Ecological Transition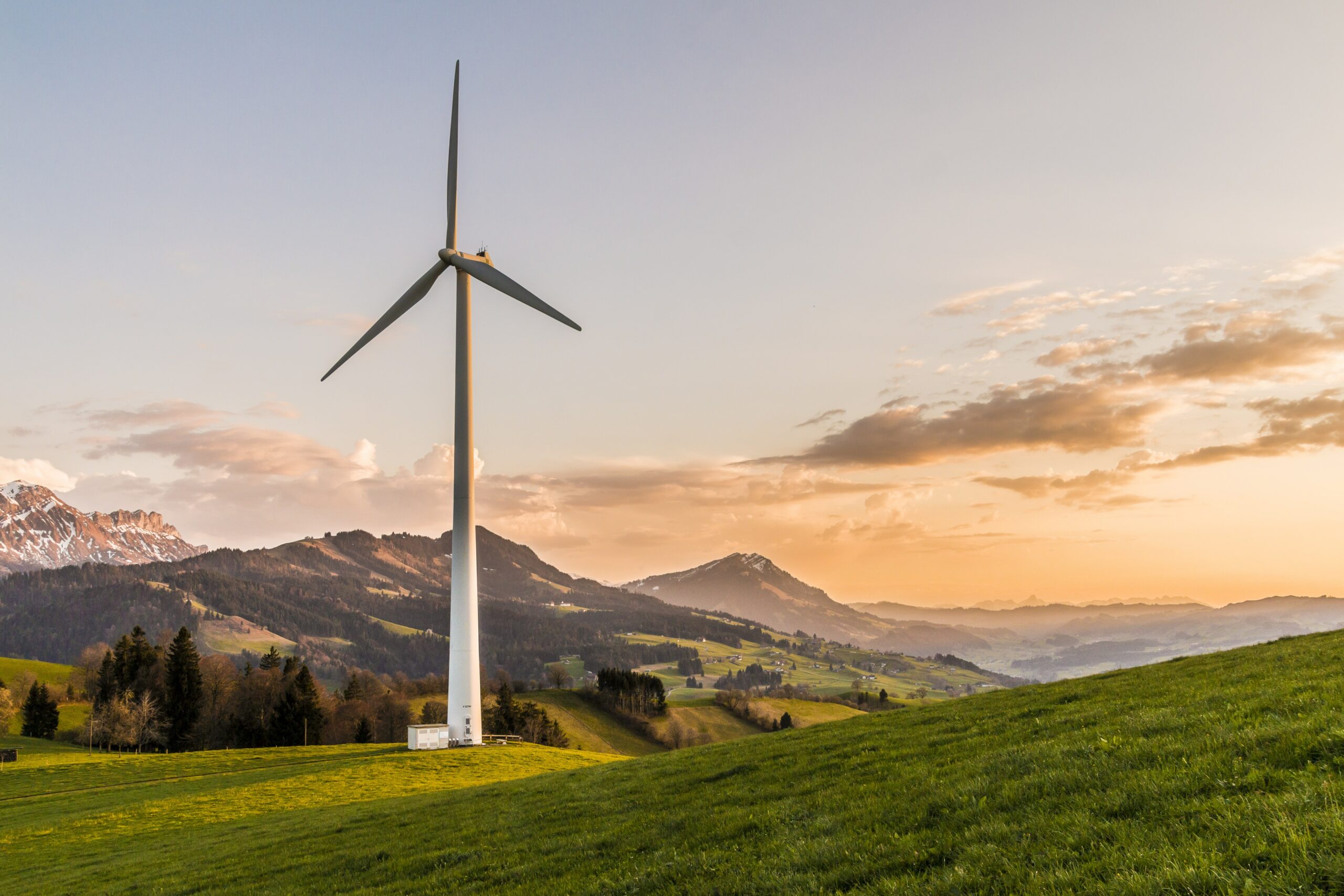 "DEEPSURF Conference is a forum for scientific, political and societal debate arising from the need to manage natural resources in a more sustainable way in the context of climate change and transition to green and renewable energies. Questions and challenges emerging from the Green Deal promoted by the European Union will be at the heart of the Conference.
How to reduce greenhouse gases emissions and enhance carbon dioxide sequestrations.
How to improve our knowledge of complex ecosystems involved in ecological transition.
How to contribute to the debate on sustainable resource management.
The Conference aims to bring together scientists from a range of disciplines: geosciences, environment, soil, forest sciences, applied mathematics, geography, history, economics, and social and legal sciences. Such diversity is necessary in order to debate the major challenges posed by the European Green Deal."
Registrations to the DEEPSURF Conference are now open. Register here.
The call for abstract is open till August 15th.
03.10.2021     SHIFT MUSIC FESTIVAL IS TRYING TO PLANT 1 MILLION TREES
Lets all help spread the word!
"Kicking off a global call to action to plant 1 million trees!
100% of donations to support TreeSisters reforestation efforts
Last Chance to Watch Festival Replays! Replays end Sun, Oct 3 at midnight PST
Join us for this free, online conference & music festival with 100+ speakers and music artists from around the globe —coming together to offer massive inspiration, deep transformative practices, powerful healing work, ecstatic music celebrations, and real game plans for change."
More info: https://portl.com/shiftmusicfestival/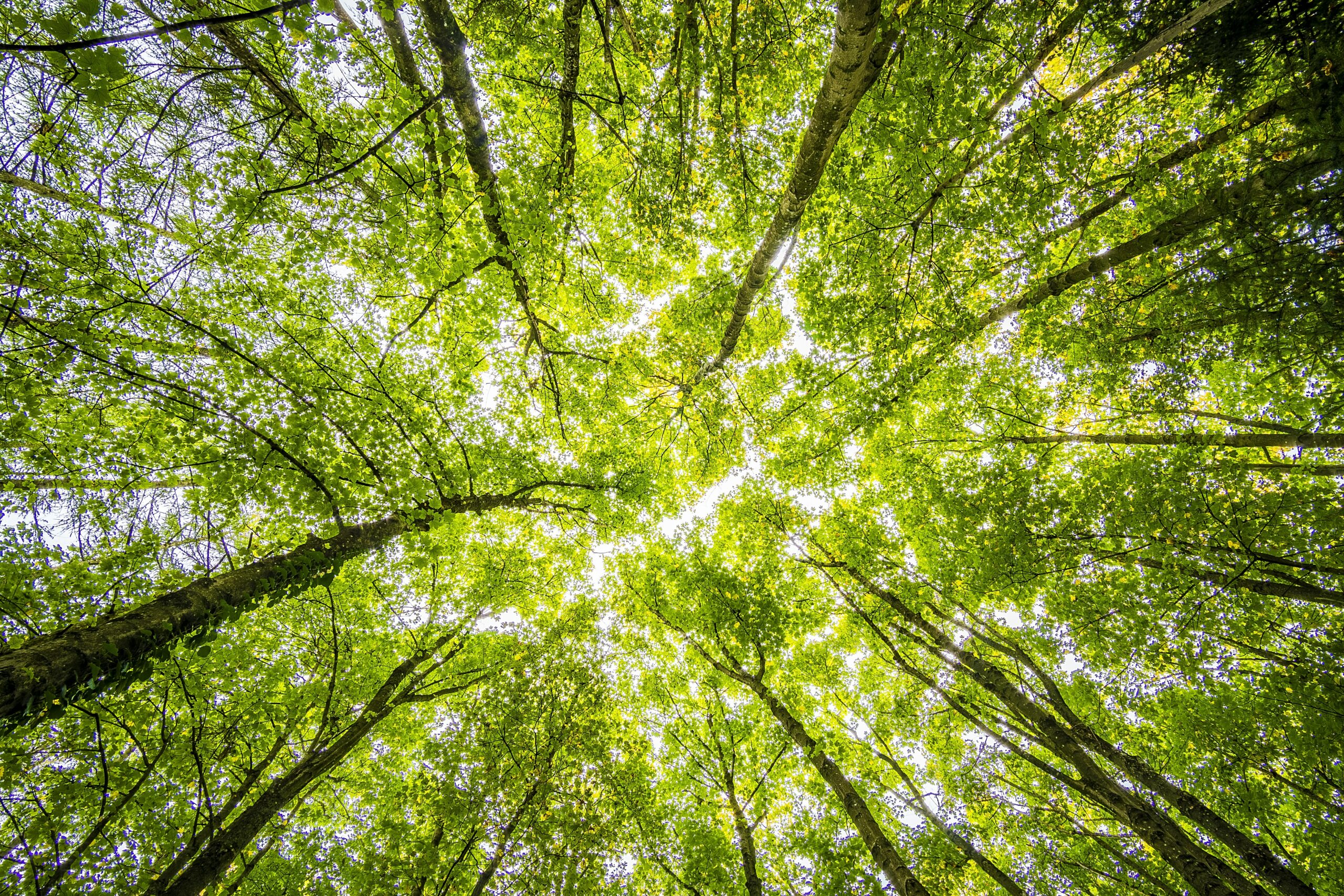 30.09.2021    Presentation:  "Sustaining a greener future with base metal resources"
by Sarah Gleeson (GFZ-Potsdam, Germany)
30 September 2021 | 12:30–13:30 h (free of charge):
To join this talk, please register here: zoom/meeting/register/tZ0rdO2uqz8rHtD8tlltVI8ZkGHh24h2Odkh
You will receive an individual Zoom invitation link after your registration.
01.09. - 04.09.2021     CEST2021 in September
"Both oral and poster presenters are invited to submit a full paper manuscript with a length of 2 to 4 pages (including abstract and references) by 23 April 2021.
Guidelines to authors are available by clicking here. You are advised to follow them carefully to avoid requests for modification in your manuscripts. It is also preferable to submit your manuscript earlier than the deadline, usually, it shortens our response time. Authors who wish to participate in CEST2021 and haven't submitted abstracts can submit a full paper directly.
Proceedings of 2021 will be published in the Springer ASTI Book Series (indexed in Scopus): https://www.springer.com/series/15883. Submissions in the form of extended abstract (one-page manuscript) are also accepted for presentation but not considered for publishing in CEST2021 - SPRINGER proceedings.
This year's event will combine "physical" sessions with "virtual" ones. The detailed scientific program will be announced at the end of May 2021 after the submission and review process of the papers will be completed. We are all aware of the advantages that an in-person conference offers, with the most important being the common experience shared while attending sessions and social events all together. Your feedback provided through our recent survey confirmed that most of you are planning to travel to Athens in September if conditions allow. This gave us great pleasure since we are looking forward to welcoming you to the Greek capital. However, it is still uncertain if traveling restrictions will be removed in all countries, thus we have decided to offer the opportunity to researchers from all over the world to participate in the conference.
It takes place from 1-4 September 2021, Athens Greece.
Description:
"The WHO has declared the COVID-19 epidemic on January 31, 2020. This virus has infected millions of people worldwide in just a few months. Shortly afterward, the National Medical Products Administration (NMPA) announced nucleic acid testing as thegold standard for virus detection. Antibody testing is used as well as a supplementary test for suspected cases where nucleic acid detection was negative. In short, nucleic acid–based polymerase chain reaction (PCR) is the mainstream detection method for clinical samples as well as for the detection of SARS-CoV-2 in wastewaters. First data collected around the globe were reported in the last few months being part of the so-called Wastewater-Based Epidemiology (WBE) approach. Selection of concentration methods and primers, laboratory inter-comparison, and various modalities of PCR detection of the virus in complex wastewater matrices were flagged up as main bullets that require urgent improvement. Novel approaches to enhance sensitivity, speed, and automate streamlined virus detection will be discussed here as well. This list comprises devices mainly used for clinical purposes like Clustered Regularly Interspaced Short Palindromic Repeats (CRISPR), Digital PCR, Lab-on-a-chip (LOC), and related platforms as well as Biosensors. The last part will be devoted to the identification of biomolecules to target the Covid-19 outbreak based on inflammatory response biomarkers among others. To this end, this session brings for discussion the issue of PCR detection and its limitations as well as new diagnostic methods in WBE such as the use of Biosensors, Biomarkers, and Lab-on-a-chip technologies.
Authors are invited to submit their abstracts until 1st June 2021 for the workshop at https://cms.gnest.org.
Important notice: Once the abstract is accepted and the registration is completed, the full papers can be submitted for review in a VSI (Virtual Special Issue) open in Case Studies in Chemical and Environmental Engineering."
"Adaptation to climate change, a driving force for the societies to transit to a greener future"
Description:
"A new, more ambitious EU strategy on adaptation to climate change will be recently adopted by EC in order to strengthen efforts on climate-proofing, resilience building, prevention, and preparedness, ensuring that businesses, cities, and citizens are able to integrate climate change into their risk management practices.
Achieving the transition to a climate-neutral society will require significant investments in research and innovation, new ways of producing and consuming, and changes in the way we work and live together. A leading role in this process will play the involvement of the societies. To reach economy-wide climate neutrality, it is not possible to rely only on carbon removal all pathways towards climate neutrality require significant emissions reduction meaning adaption of a more resource-efficient lifestyle for modern societies.
The challenges and the opportunities raised by the European Green Deal to boost the efficient use of resources by moving to a cleaner and greener economy achieved by investing in environmentally-friendly technologies and supporting research innovation will be discussed in this round table."
Date and time: Thursday 2 September, 19:00 (Athens, Greece local time)
03.05. - 13.06.2021     Join the EU Green Week 2021 with your own event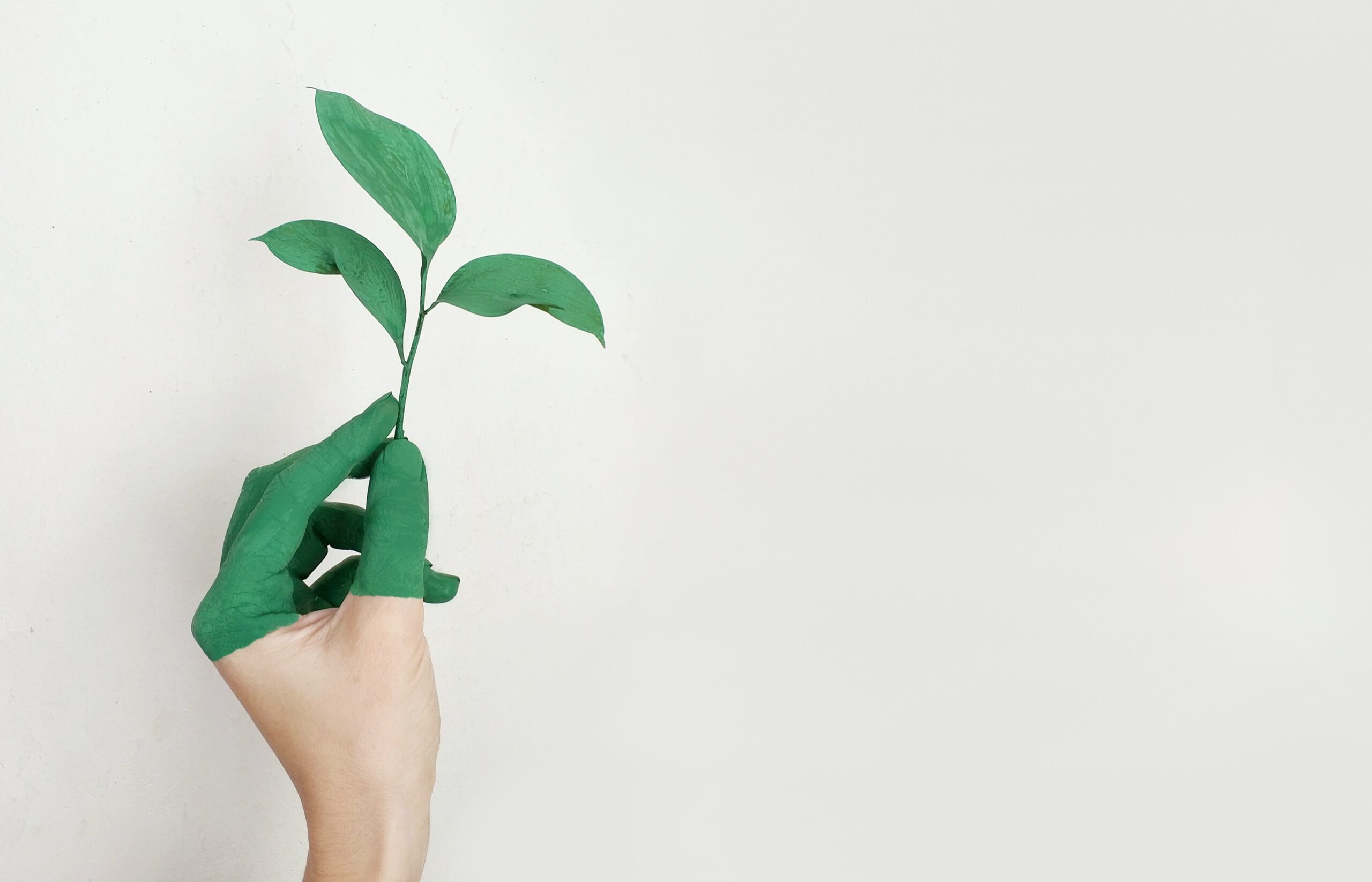 "Being part of EU Green Week is the opportunity to showcase the achievements of your organisation or city to a wider audience. The 2021 edition will highlight the role that the EU Action Plan Towards a Zero Pollution Ambition can play in creating toxic-free environment across the EU. If you are planning an event on this theme, why not register it as an EU Green Week partner event?"
Here you find more information on how to participate this event: https://www.eugreenweek.eu/ 
25.03.2021      Deutscher Innovationspreis für Klima und Umwelt (IKU)
"Mit dem Deutschen Innovationspreis für Klima und Umwelt (IKU) zeichnet das Bundesministerium für Umwelt, Naturschutz und nukleare Sicherheit alle zwei Jahre Ideen aus, die im Bereich Klima- und Umweltschutz neue Wege aufzeigen.
Kategorien:
Prozessinnovationen für den Klimaschutz
Produkt- und Dienstleistungsinnovationen für den Klimaschutz
Umweltfreundliche Technologien
Umweltfreundliche Produkte und Dienstleistungen
Kooperation mit Entwicklungs- und Schwellenländern bei technischen oder sozialen Innovationen für
Umwelt- und Klimaschutz
Innovation und biologische Vielfalt
Nutzung des digitalen Wandels für klima- und umweltfreundliche Innovationen
Die Bewerbungsphase endet am 21. Juni 2021."
Weitere Informationen:
https://www.iku-innovationspreis.de/iku-info/index.php
19.02.2021     It's time for excellent researchers – apply for the PASIFIC Fellowship and give yourself a chance to develop your research career!
"The PASIFIC Fellowship Programme offers attractive 2-year fellowships at one of the institutes of the PAS and the International Institute of Molecular and Cell Biology in Warsaw. Up to 50 fellows will be recruited in two calls announced in 2021. In the first call 35 fellows and in the second call 15 fellows will be selected.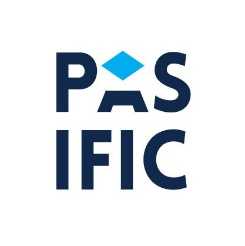 Who can apply? Researchers of any nationality, with PhD or at least 4 years of equivalent research experience who have spent in Poland max. 12 months during the three years prior to the call's deadline.
How to apply? Before applying for the PASIFIC Fellowship, you need to identify a suitable PAS institute and a prospective supervisor, who will commit to support your research. Find more information at the website: www.pasific.pan.pl
In cooperation with the host institute and a prospective supervisor, you should prepare an application to be submitted to the online system that will be open from 15.03.2021 to 30.06.2021 (Call 1) and 15.09.2021 to 30.12.2021 (Call 2)."
It is also valuable to have a look on this brochure:  PASIFIC_brochure
2021 - Seminari di Ecologia e Sostenibilità
A partire da gennaio 2021, con cadenza bi-/tri-settimananale, si svolgeranno seminari della durata di 40/45 minuti ognuno seguito da 15/20 minuti di discussione
I seminari si svolgono sempre al venerdì dalle 15:00 alle 16:00.
I temi scelti sono di grande interesse ed attualità e sono rivolti ad un vasto uditorio rappresentato dagli studenti di dottorati ecologici e da giovani e meno giovani, interessati ai temi della Ecologia.
For further information visit this website (in Italian).
15.12.2020    Good news from the German Research Foundation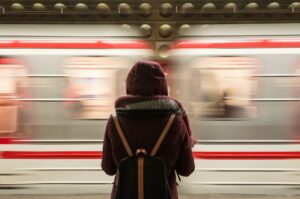 Press release from 15.12.2020
"The Deutsche Forschungsgemeinschaft (DFG, German Research Foundation) is making a further contribution to greater sustainability within its research work and in the research projects it funds. In future it will be possible for compensation payments to be made in relation to all CO2 emissions arising from business trips undertaken within funding projects and by DFG staff, members of statutory bodies and reviewers."
View full article here.
04.12.2020     FORTHEM wins new Horizon 2020 grant
"On 4th December 2020, the European Commission and the FORTHEM Alliance signed another EU Grant Agreement – this time within the Horizon 2020 programme "Science with and for Society." The grant will help to fund the next ambitious steps to integrating the Alliance partners into a genuinely European University. The FORTHEM Alliance successfully applied for an additional 2 million EUR for their project FIT FORTHEM – Fostering Institutional Transformation of R&I Policies in European Universities.
FIT FORTHEM is designed to map joint research and innovation policies – including open science and research agendas – in order to achieve several common and overarching goals of the Alliance. The grant will for instance help to sustain joint research activities in the FORTHEM labs with a view to nurturing long-term integration. In FIT FORTHEM, the Alliance will exchange best practices in the research and innovation sector and will work on common strategies for mutual access to partners' research infrastructures, aiming to overcome local disadvantages and to open up new career paths for researchers and research managers.
The Alliance will also cooperate in a virtual support centre providing expert advice to researchers planning joint grant applications to suitable binational, multilateral and European programmes. The project also envisions strengthening the multinational and multisectoral co-creation of knowledge and innovations, and expand their outreach. In doing so, partners will be able to upscale their professional skills in research management, strategic planning and science communication.
Transformative processes at all universities will be preceded by an assessment of the partners' joint potential, and an in-depth study of differences between academic and innovation systems of the participating countries. On this solid foundation, the Alliance can continue to develop joint activities that go far beyond the scope of the ERASMUS+ and Horizon 2020-funded projects and can serve as a model for other European Universities."
Read more here.