Climate & Resources - regular Alliance level catch-up
Every first Thursday of a month (next: 3 February 2022), we meet at 9am on MS Teams to catch up, talk about recent developments and bring in new ideas.
Feel free to join our meetings! No matter which subject you study or whether you are a student or a professor - we are looking forward to you! For joining, just click here.
If you want to join our lab permanently, get all announcements and have access to files, such as agendas & meeting minutes etc., become part of our Climate & Resources MS Team. Please contact Oskari Vesterinen (University of Jyväskylä): oskari.m.vesterinen@jyu.fi
Now!!! Apply for "Sedimentary Records of Earth's Past Climate"
Are you an MSc student in 'Natural Sciences' who is passionate about climate change? This course might be for you!
To apply: Send your academic transcript and 'Motivation letter' to climate-and-resources.forthem@uni-mainz.de by 7 January 2022! For further questions, feel free to contact us via the e-mail above!
Have a glance on how the course would be like: our Intro-Video
Look at our flyer for further information: SedBasPoster-reduced-size-final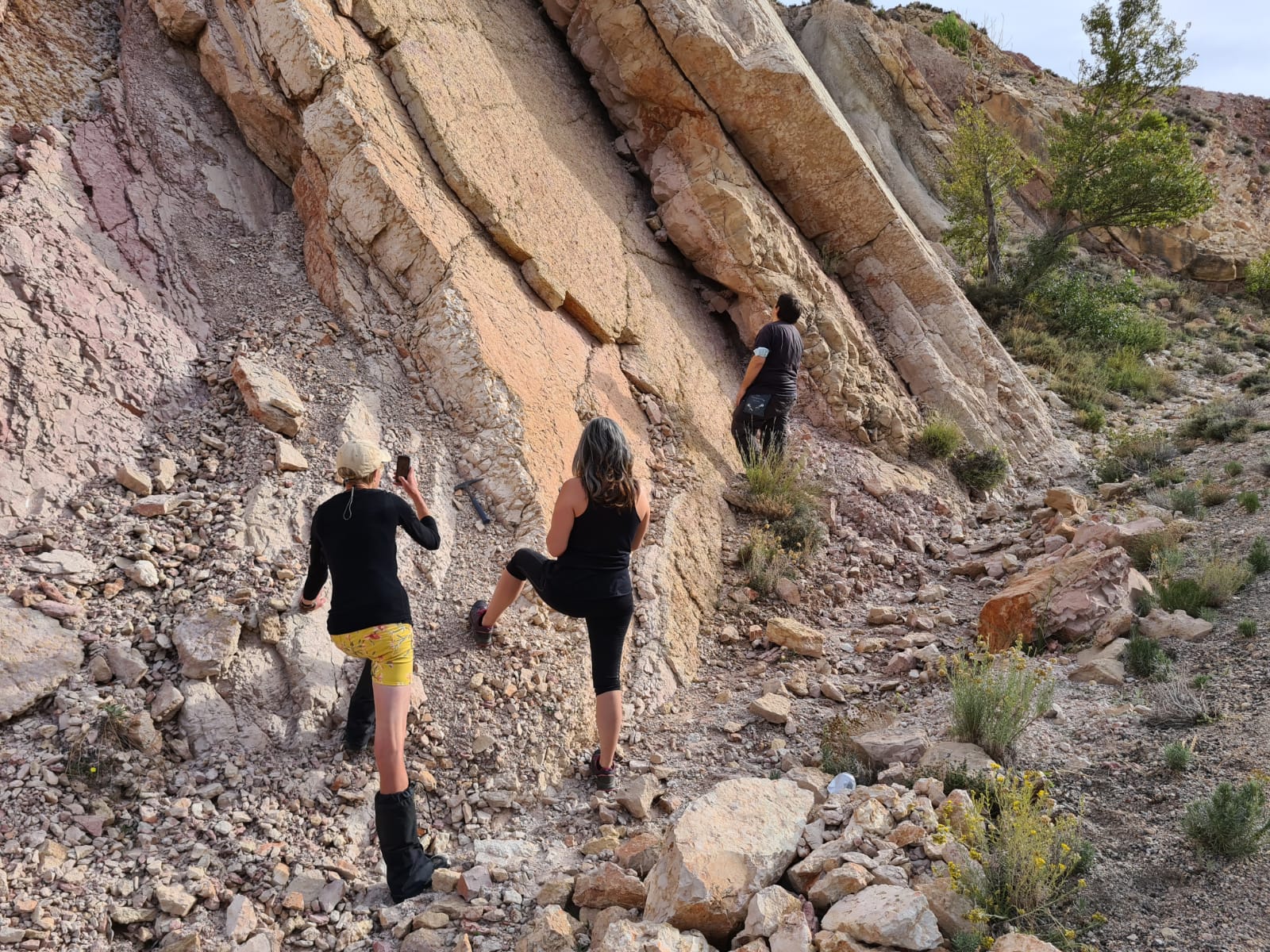 Coming soon: Sustainability Survey of the alliance
Subscribe here to get the link for the FORTHEM sustainability survey as soon as it goes online!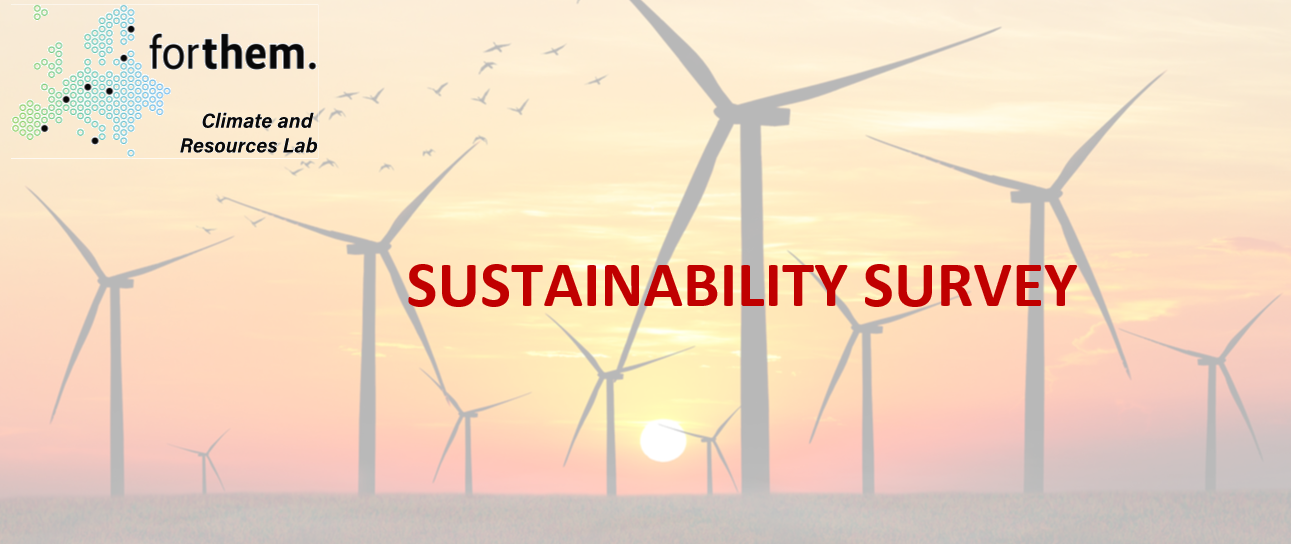 We want to evaluate the effect of having a published policy on real sustainability behaviours, so request support to evaluate those behaviours before, and after the policy is adopted and publicized. Our evaluation will comprise construction and distribution of questionnaires targeting each of the 8 Themes of the policy.
Meet the FORTHEM's Climate & Ressources Lab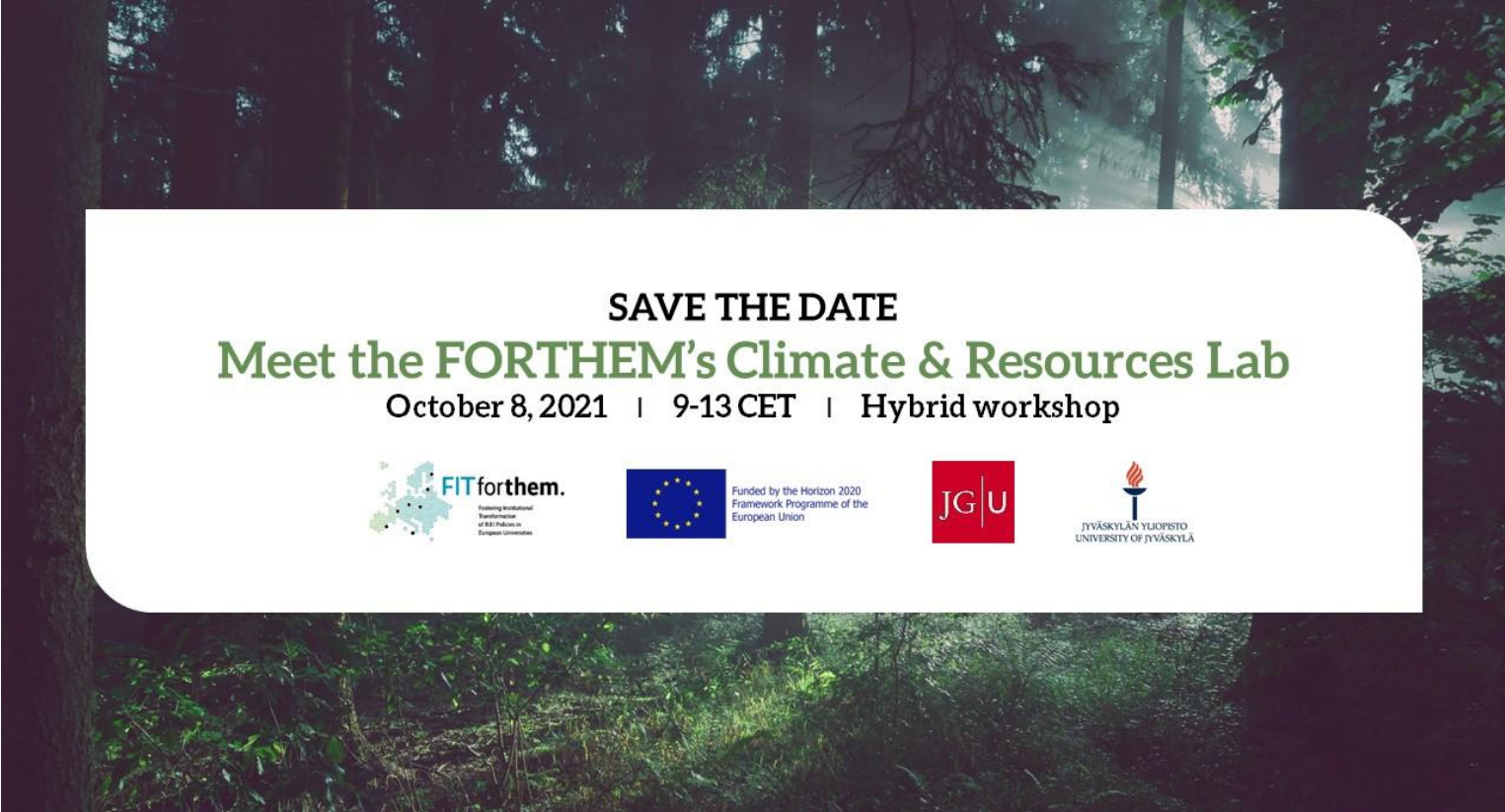 FIT FORTHEM and FORTHEM's Climate & Resources Lab are inviting academics and university
external stakeholders to join our workshop to discuss Climate & Resources related topics.
When? 08.10.2021 9 to 13 CET
Please register here.
For further information have a look at PROGRAM CR Lab Workshop Final.
Here you can download the presentations of the workshop and watch all recordings of the workshop:
Session 1 - Sustainability Concept by Virginia Toy and Gretha Boor
Session 2 - University of Mainz Institute of Geosciences Schools Outreach by Chirstoph Helo
Session 3 - CandR Geothermal Lab and Borehole by Virginia Toy
Session 4 - Climate&ResourcesFORTHEM Sedimentary Records of Earth's Past Climate Joint Course by Martina Kirilova
Expertise of the alliance:
Session 5 - FORTHEM Climate Impact expertises
Session 5 - FORTHEM expertise group resources and energies
Session 5 - FORTHEM_CurrentClimateGroup
Session 5 - ForthemResearchGroupClimatePast
18.05. - 22.05. 2022     UNESCO World Higher Education Conference 2022
"UNESCO World Higher Education Conference (WHEC2022) aims at reshaping ideas and practices in higher education to ensure sustainable development for the planet and humanity.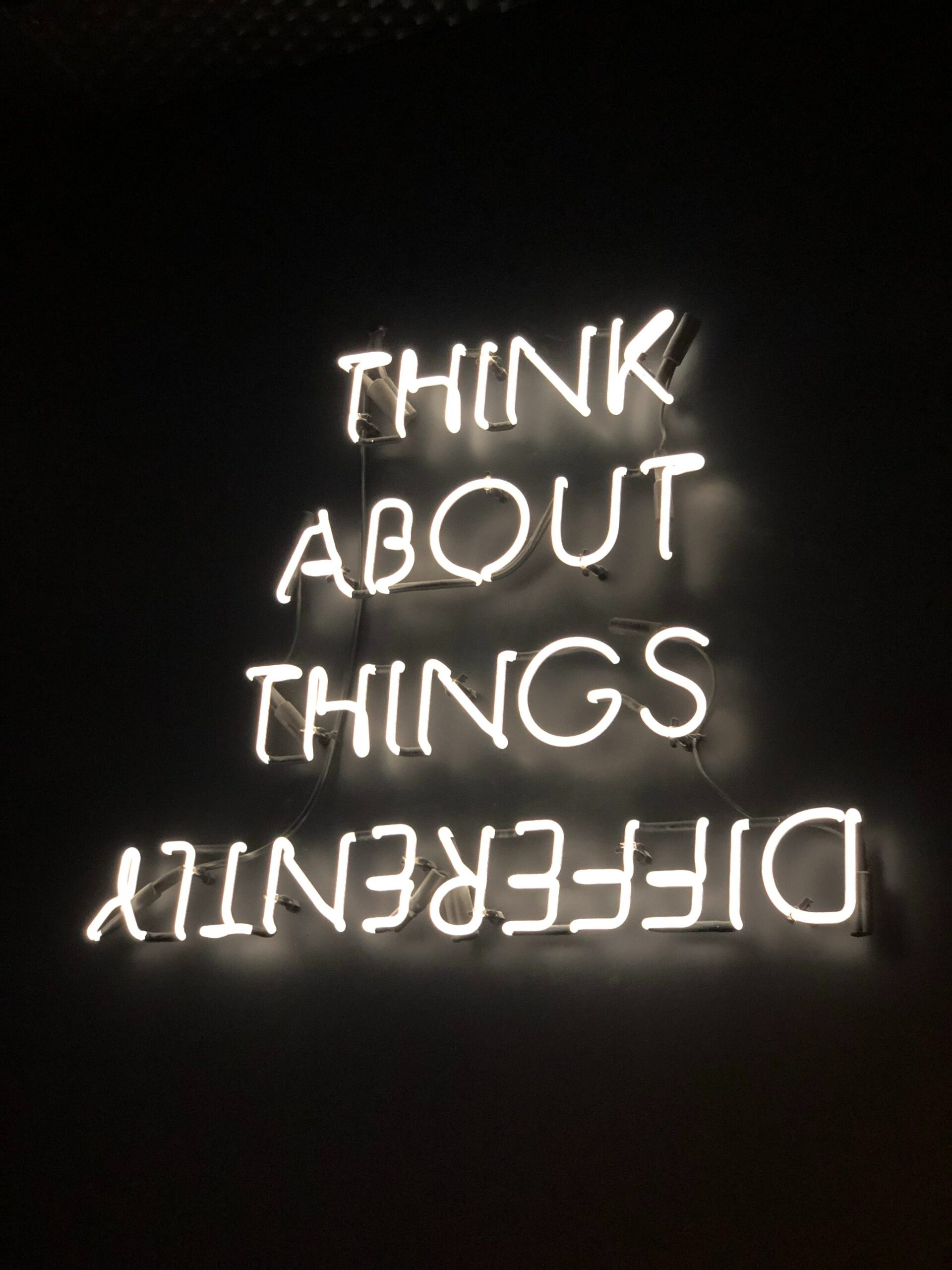 In the view of the global health crisis, UNESCO World Higher Education Conference, initially planned to be held in 2021, will take place from 18 to 20 May 2022. The goals and strategic scope of the conference remain, and the new time frame represents an opportunity to deepen and expand our common efforts of knowledge production, policy dialogue, exchange, and networking. UNESCO considers the process of collective construction as the greatest richness of this conference, which aims to become a global conversation nurtured by diverse narratives on higher education.
We encourage those who have not yet consider engagement to do so and coordinate via the WHEC Secretariat: whec2022@unesco.org
The WHEC will maintain a hybrid format to provide opportunities for broad participation.
The UNESCO World Higher Education Conference will take place from 18 to 20 May 2022 in Barcelona, Spain"
For additional information, visit: https://en.unesco.org/news/unesco-world-higher-education-conference-2022
25.01.2022     Greening the FORTHEM Alliance?
The current round of FORTHEM funding ends on 31 August, and members of all the partner institutions are currently engaged in attempts to draft a proposal for further funding. As part of this process, a workshop to define future projects of the Alliance will be hosted by the University of Jyväskylä from 24-28 Jan 2022. We invite you to join a discussion in this frame, of how we could develop a FORTHEM Green Alliance as part of the next funding round.
Specifically our workshop aims to
1. Define our major aims in developing a Green Alliance,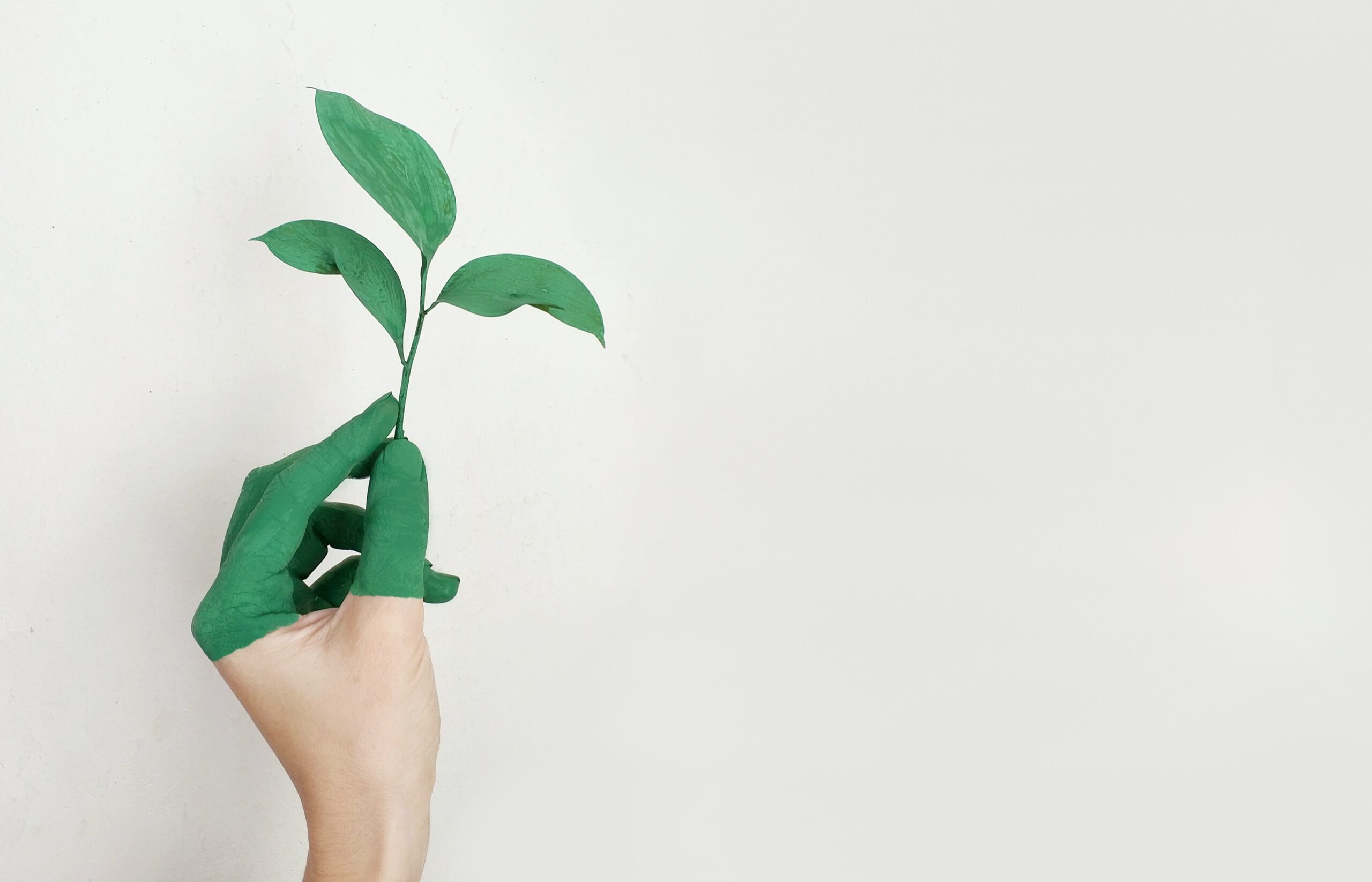 2. Determine the current policies of each partner Institution related to Green Alliance concepts
3. Plan what activities / structure / funding need to be included in the next FORTHEM funding round application to accomplish our aims
We will gather on zoom (https://jyufi.zoom.us/j/62885060481) in two sessions with the following details and agendas:
Session 1: Tue 25.01.2022 0900-1015 CET / 1000-1115 EET – convened by Virginia Toy, JGU leader of the Climate & Resources Lab, University of Mainz
- Introduction to the European Green Deal concept
- Overview of current activities and plans
- Define FORTHEM's Green Aims
Session 2: Tue 25.01.2022 1045-1200 CET / 1145-1300 EET – convened by Ulla Helimo, Sustainability and Responsibility Specialist, University of Jyväskylä
-Acquire info about all FORTHEM partner institutions current policies
-Brainstorm ideas for the next FORTHEM funding application
15.12.2021     The Green Screen: Building Green Futures Together
"Wednesday, 15 December, 2021 (All day) to Thursday, 16 December, 2021 (All day)
The COVID-19 and climate crises are deeply interlinked: both have been borne out of industrial practices that are encroaching on our planetary boundaries and the collective health and wellbeing of animals and humans.
The COVID-19 crisis has not only revealed the direct link between the human encroachment on wildlife habitats and the transmission of deadly viruses from animals to humans, but also that air pollution is enhancing the mortality rate of the virus. Moreover, we know that the consequences of climate change and the dramatic loss of biodiversity we are witnessing are responsible for other major crises which we are and will continue to face at the global level.
We need a recovery that boosts the transition towards a greener, fairer, and more resilient world for future generations. A recovery that seizes the opportunity of once-in-a-generation public investments for the green and energy transition. A recovery where Europe is a leader in the fight against climate change. Now that the EU has a Recovery Plan, how can we ensure that its funds are going where they are needed the most? And what kind of collective future(s) can we now envision, together?
As the Greens, we believe that we need a recovery through an ambitious Green Deal, quality green jobs, and investments with green conditionalities. We are working to ensure that the recovery package and its national plans will act as a driving force towards a real transition to a more resilient and sustainable economic model; ensuring that we transition to renewable energies, phase out of coal by 2030, and achieve climate-neutrality as early as 2040.
About the Green Screen
Through a series of online film screenings, the Green Screen project invites you to engage with contemporary debates on the future of Europe, post-COVID recovery and making our societies more resilient and sustainable. Created by the European Greens, it will explore topics such as the climate crisis, environmental and social justice, and democracy.
Each month, the Green Screen is dedicated to a key theme to build a better future for Europe. On the third week of each month, a film screening will be made available for free on our platform for 48 hours, on Wednesday and Thursday. Then, you can follow a live debate on an issue inspired by the film, which will take place on Thursdays at 19:00 CEST.
You find more information here.
Learn more and sign up for email updates on the website of the Green Screen."
14.12.2021     Lab Sustainability Webinar
11:30 - 14:00 CET
"This 90 minute session provides an overview of sustainability at the University of Edinburgh, and how it translates into the lab.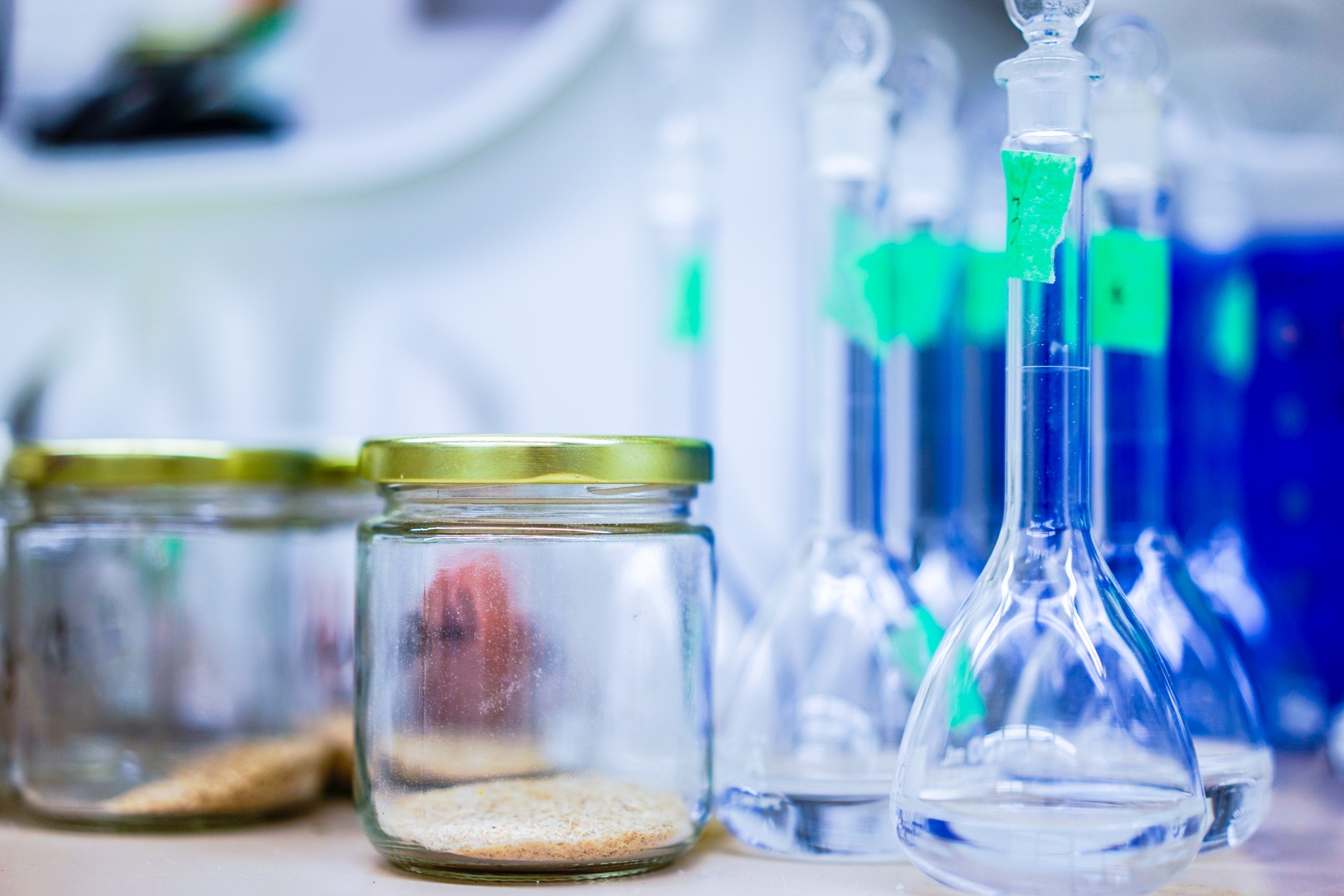 This session will be held on the University of Edinburgh's Blackboard Collaborate tool - a link will be circulated to attendees around 24h prior to the event (we will also keep an eye out for late sign-ups and try to send a link in time if you register close to the event time).
The CPD session will provide you with practical advice including tips and recommendations for adopting good practices which not only improve sustainability, but also often save money, improve science, and improve health and safety too.
Aims:
Explain what the University of Edinburgh is doing to improve sustainability in labs, and why​
Explain the specific sustainability challenges presented by labs​
Explain what you can do to improve sustainability in your lab​
Describe options for your next steps
Learning outcomes:
Understanding of the context​: global climate and ecological emergencies, ​
University of Edinburgh's sustainability impacts​
University of Edinburgh's sustainability targets and projects
The specific impact of labs: ​Understanding what you can do to improve sustainability
Further information and registration: https://www.eventbrite.com/e/lab-sustainability-webinar-tickets-208644058997?aff=ebdssbonlinesearch&keep_tld=1
02.12.2021     International Sustainability Conference 2021
"The International Sustainability Conference is an annual dialogue-to-action forum hosted by Lagos Business School Sustainability Centre.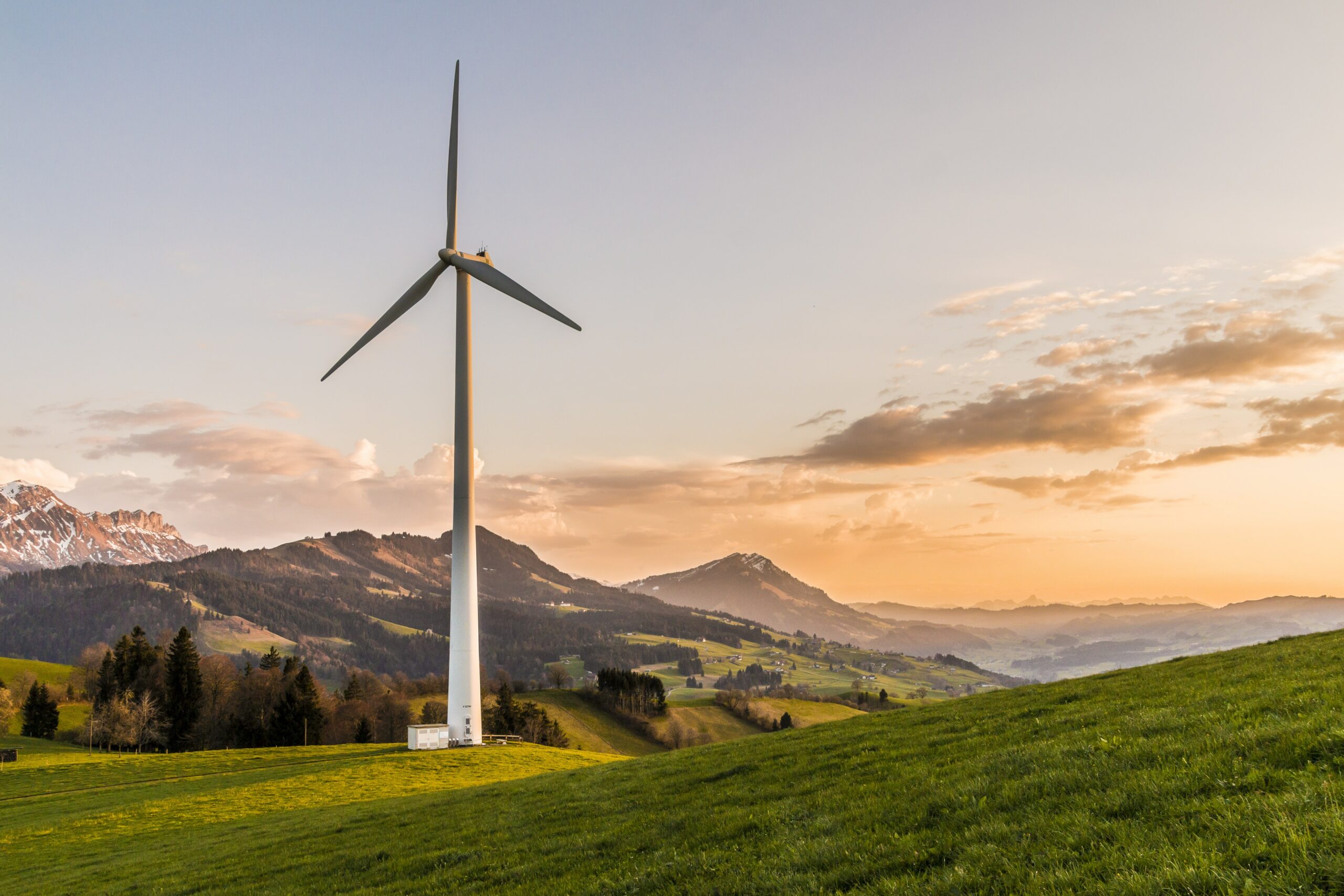 The International Sustainability Conference (ISC) is an annual dialogue-to-action forum hosted by Lagos Business School Sustainability Centre that brings various stakeholders together to advance sustainable development through business. This conference is a platform to inspire business leaders to embed sustainability and responsible business practices in their strategy and operations to result in positive impact not only on business performance but on the society as well.
The achievement of Sustainable Development across developed, emerging and developing economies will be largely dependent on collaboration, global trade is clearly an engine for collaboration for economic growth and poverty reduction. It is therefore an important means to drive results for our collective ambitions documented in frameworks like the UN Sustainable Development Goals (SDGs) for 2030 and the Africa Agenda 2063.
The expansion of international trade and the increasing integration of global value chains raise questions about how trade and sustainability interact, complement and hinder each other. It is evident how global trade can support the economic pillar of sustainability. Global trade has played a significant role in reducing poverty, creating jobs and promoting economic growth.
However, economic systems exist with society and the planetary ecosystem, in light of this, the 2021 International Sustainability Conference will focus on the relationship between global trade and the 3 pillars of sustainability - environmental, social and economic development."
On 2 Dec 2021 at 10 am CET. Register here.
#ISC21
#SustainableGlobalTrade
#SustainableAfrica
Oct-Nov 2021     Outcomes of the Glasgow Climate Change Conference
Find here the decisions taken under COP 26, CMP 16 and CMA 3 at the Glasgow Climate Change Conference.
06.09. - 08.09.2021     First in-person meeting with FORTHEM partners
Luckily, the team of University Mainz now finally has the posibility to meet FORTHEM partners from Valencia and Palermo in Spain from 6-8 of September 2021. We are developing a joint field-course in August 2022 for students interested in climate records.
We are really happy to meet in person and be able to have a look on the stunning outcrops this region offers for understanding climate change.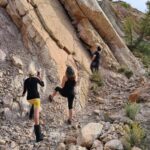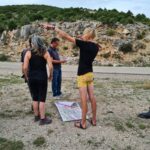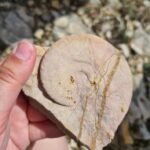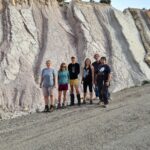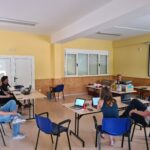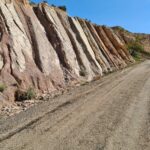 19.02.2021     It's time for excellent researchers – apply for the PASIFIC Fellowship and give yourself a chance to develop your research career!
"The PASIFIC Fellowship Programme offers attractive 2-year fellowships at one of the institutes of the PAS and the International Institute of Molecular and Cell Biology in Warsaw. Up to 50 fellows will be recruited in two calls announced in 2021. In the first call 35 fellows and in the second call 15 fellows will be selected.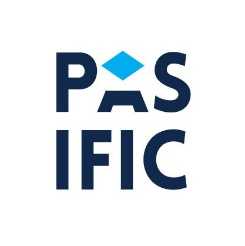 Who can apply? Researchers of any nationality, with PhD or at least 4 years of equivalent research experience who have spent in Poland max. 12 months during the three years prior to the call's deadline.
How to apply? Before applying for the PASIFIC Fellowship, you need to identify a suitable PAS institute and a prospective supervisor, who will commit to support your research. Find more information at the website: www.pasific.pan.pl
In cooperation with the host institute and a prospective supervisor, you should prepare an application to be submitted to the online system that will be open from 15.03.2021 to 30.06.2021 (Call 1) and 15.09.2021 to 30.12.2021 (Call 2)."
It is also valuable to have a look on this brochure:  PASIFIC_brochure
Campus Europa - Der DAAD-Podcast zu den Europäischen Hochschulallianzen
"Campus Europa" ist der Interview-Podcast des DAAD zu Themen rund um die Europäischen Hochschulallianzen. Alle zwei Wochen spricht Gastgeberin Anke Stahl, Bereichsleiterin beim DAAD, mit einem Vertreter bzw. einer Vertreterin eines Netzwerks über den Beitrag der Allianzen zu globalen Herausforderungen und die konkreten Erfahrungen im Netzwerk."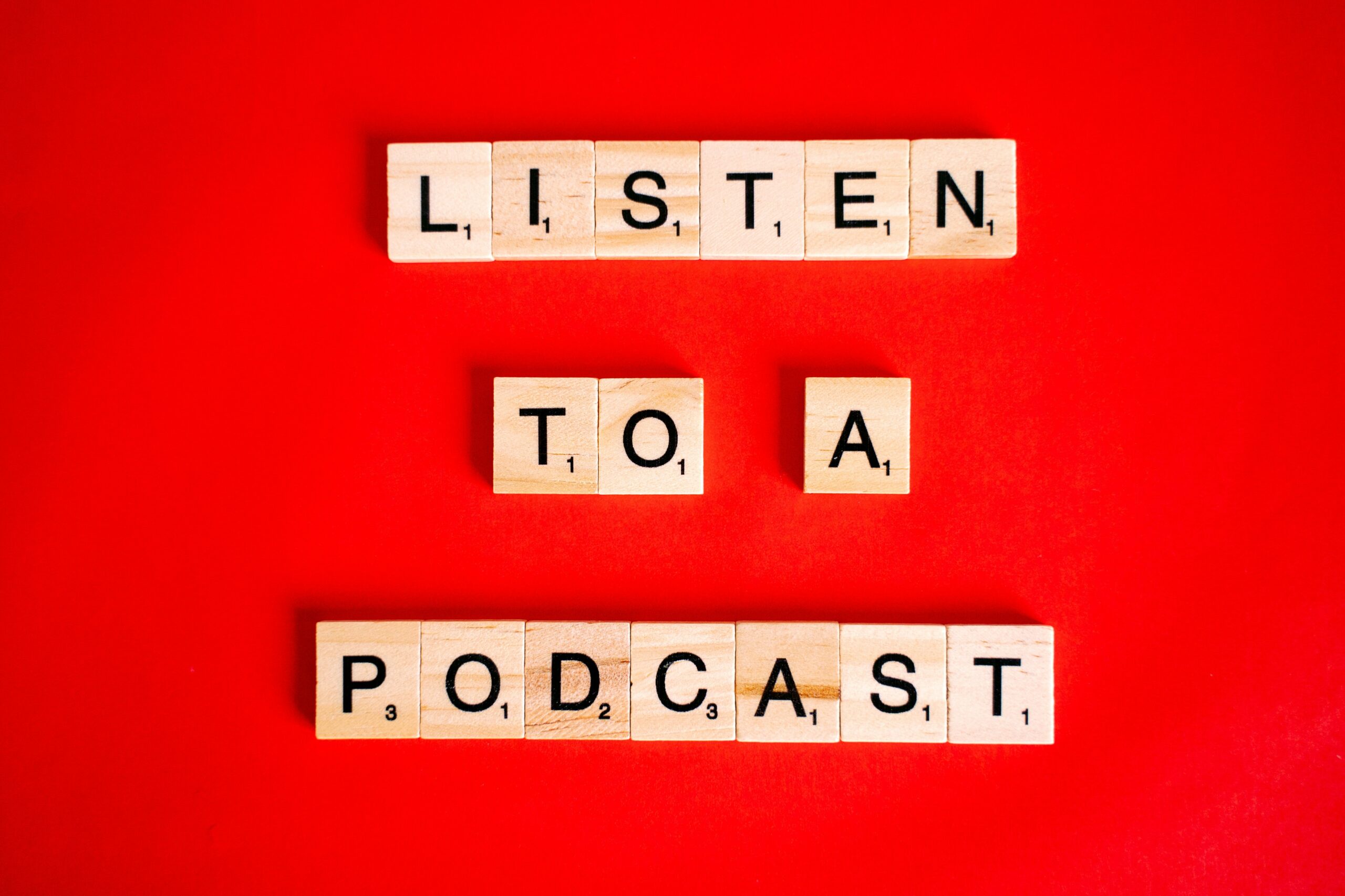 Weitere Infos findet man hier.
15.12.2020    Good news from the German Research Foundation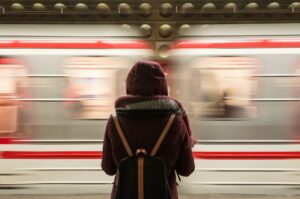 Press release from 15.12.2020
"The Deutsche Forschungsgemeinschaft (DFG, German Research Foundation) is making a further contribution to greater sustainability within its research work and in the research projects it funds. In future it will be possible for compensation payments to be made in relation to all CO2 emissions arising from business trips undertaken within funding projects and by DFG staff, members of statutory bodies and reviewers."
View full article here.
04.12.2020     FORTHEM wins new Horizon 2020 grant
"On 4th December 2020, the European Commission and the FORTHEM Alliance signed another EU Grant Agreement – this time within the Horizon 2020 programme "Science with and for Society." The grant will help to fund the next ambitious steps to integrating the Alliance partners into a genuinely European University. The FORTHEM Alliance successfully applied for an additional 2 million EUR for their project FIT FORTHEM – Fostering Institutional Transformation of R&I Policies in European Universities.
FIT FORTHEM is designed to map joint research and innovation policies – including open science and research agendas – in order to achieve several common and overarching goals of the Alliance. The grant will for instance help to sustain joint research activities in the FORTHEM labs with a view to nurturing long-term integration. In FIT FORTHEM, the Alliance will exchange best practices in the research and innovation sector and will work on common strategies for mutual access to partners' research infrastructures, aiming to overcome local disadvantages and to open up new career paths for researchers and research managers.
The Alliance will also cooperate in a virtual support centre providing expert advice to researchers planning joint grant applications to suitable binational, multilateral and European programmes. The project also envisions strengthening the multinational and multisectoral co-creation of knowledge and innovations, and expand their outreach. In doing so, partners will be able to upscale their professional skills in research management, strategic planning and science communication.
Transformative processes at all universities will be preceded by an assessment of the partners' joint potential, and an in-depth study of differences between academic and innovation systems of the participating countries. On this solid foundation, the Alliance can continue to develop joint activities that go far beyond the scope of the ERASMUS+ and Horizon 2020-funded projects and can serve as a model for other European Universities."
Read more here.